Hi, I'm Luisa.
Your branding & packaging specialist.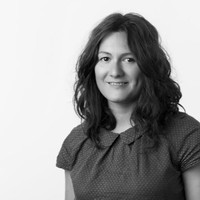 I'm originally from a little town in Italy, near the mountains.
A few years ago I went on an adventure and landed in Melbourne where I've got pretty comfortable and never left!
My career has started as Art Director in one of the leading advertising agencies in Italy and when I moved to Australia I've become more and more specialised in branding and packaging design, with a focus on the food and beverage sector.
When I'm not designing or sketching, I dedicate my time to my other passions – and being an Italian in Melbourne, guess what they are? Yep, food, wine & coffee!
I believe good design is clean, innovative and clear; your visual identity should instantly communicate your brand's purpose and personality.
Whether you're starting from the ground up, or have an established business in need of a makeover, I'll extract the ideas and visions in your mind and translate them into an irresistible, cohesive visual brand. Our collaboration will result in a unique, memorable logo, identity and website that will engage and connect with your audience.
In today's busy marketplace, your challenge is finding a way to stand out from the crowd. Strategy is the key to solving that problem; it's the difference between design that just 'looks good' and design that moves products off the shelf and into shopping baskets. My in-depth, strategy-first approach will help you uncover that certain 'something' that makes shoppers reach past all the other brands to get to yours.
With extensive experience working on packaging design projects for both big and small brands in the FMCG space, my agency days saw me work with clients including Lavazza, Birra Moretti, La Gina and Aldi. I am now excited to apply my expertise to designing for own brands, private labels, retailers and producers.
Ready to elevate your brand to new heights?
I have been working with Luisa for a number of years for my business Sonsee she has been so great to deal with, she understands the brief quickly and works very effectually. Her work is impeccable and make it easy for me to continue on with what I need to do without hand holding, I highly recommend Luisa's work. 
Vanessa Babuin - Perera
Managing Director at Sonsee
Luisa understood my brief and came up with a concept that I loved straight away. I wanted to stand out from my competitors and have website that reflected me and my business and she delivered. I have had nothing but compliments since launching my site and that is all down to Luisa. She is lovely to deal with and made the process really easy. I would highly recommend Luisa for any Graphic Design work.
Sophie Carr
Owner @ Cultivate Business Support
Luisa was so much fun to work with. I was provided with lots of ideas and options for my first personal brand and I couldn't be happier with the result. The design discussions we had have also helped me further refine my thoughts on my brand, book and business ideas. This will now help me make the perfect first impression.
Beatrice Crocker
Expert career coach for women in IT