Ramarro Farm
Oliver and Lisa started their business a few years ago as a side hustle and they quickly grew into a successful business that is now supplying the best Australian restaurants. They also sell their great produce through specialty food stores across Melbourne and they wanted to make an impact, elevating their brand's identity and packaging design.
When designing these labels I have taken a fresh new approach to food label design. We used a combination of bold typography, colourful pattern and illustrations to make these boxes stand out on the busy supermarket shelves.
In addition to the standard retail labels, I have created a design system that allows the growers to independently generate labels for small batches that still look consistent and refined, without the need of a professional.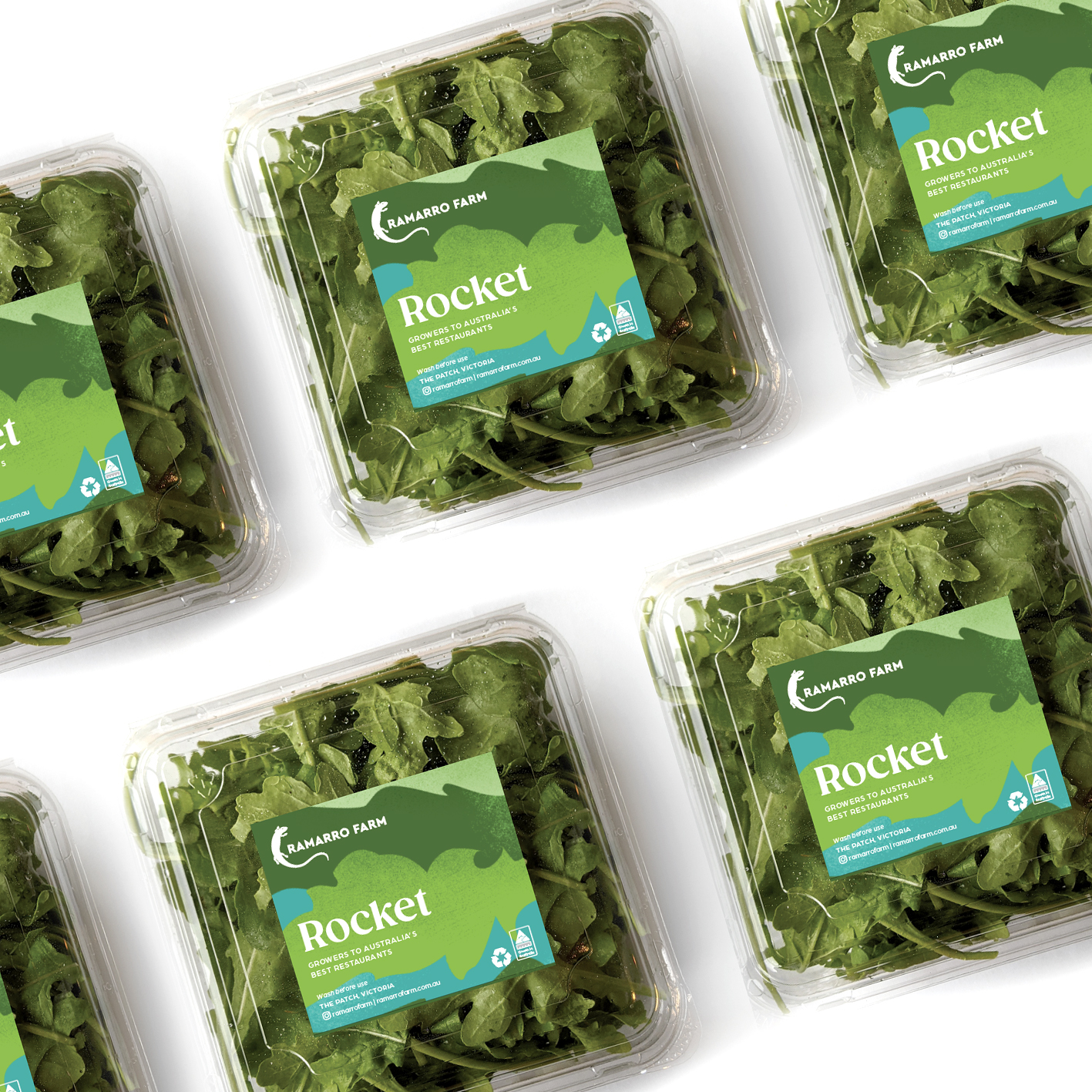 We have loved working with Luisa! Our initial project involved reimagining our logo, colours and label design for our fresh vegetable range. We were thrilled with Luisa's considered approach to the design, drawing on the colours and shapes of our products themselves. The result is striking and effective. It represents the quality and freshness of what we grow. Sales of our salad punnets doubled over the 3-4 weeks that followed the launch. Luisa's designs are beautiful but her knowledge of retail requirements, packaging considerations and the printing process was just as critical in the revised design. We have since reengaged Luisa to design in store point of sale material, plant labels and vehicle signage.